You're likely aware of the dazzling offensive numbers that Chip Kelly has been able to put up at Oregon but there's more to love about him as a candidate for the vacant head coach position with the Bills.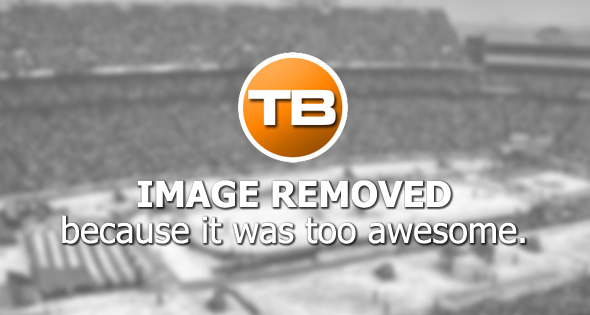 Chip Kelly, the Oregon football coach, hasn't fully satisfied all of Duck Nation yet. But he has won over a fan in the Portland area, Tony Seminary.

Seminary, who describes himself as a UO season-ticket holder since 1996, attended the Boise State opener. He got so frothed up over the evening's proceedings that he sent Kelly a letter with a billing statement, detailing $439 worth of expenses for the trip — plane and game tickets, meals and a cab ride.

"I am sending you an invoice for my trip to Boise," Seminary wrote Kelly. "I feel as though I'm entitled to my money back for the trip."

Done. Kelly scribbled out a check for $439 to Seminary, one of whose friends sent copies of the check and the correspondence to The Times and other outlets. Taken aback, Seminary wrote to Kelly with effusive praise — "Your kids must want to run through walls for you" — and said he was returning the check.
This quote:
Awesome Chip Kelly quote: "If you can't trust your players on Twitter … probably can't trust them on 3rd down" via @a_jude

— Brett McMurphy (@McMurphyESPN) October 24, 2012
Kelly was surrounded by state troopers, who pushed people out of the way, and blocked for him, and formed a running human wedge that looked like a kickoff return headed out of the stadium and off toward downtown Albany.

As the Oregon coach and his blockers blew by some of the Ducks players, they panicked and began to run as well. "Why we runnin'? Why we runnin'?" corner Ifo Ekpre-Olomu said. And the answer came from a weary teammate, pushing up the hill, "Because coach Kelly is running."
Hot commodity
From Peter King in late November:

I think these sound like the top five college coaching candidates for NFL head coaching jobs, per chats with front office people in the last two weeks (in order):

1. Chip Kelly, Oregon
2. David Shaw, Stanford
3. Brian Kelly, Notre Dame
4. Kirk Ferentz, Iowa (even coming off the bad season at Iowa, he's well-respected in the NFL)
5. Doug Marrone, Syracuse.
30 years ago, Kelly was a good choice.