If you're a fan of the NFL, I'd like to formally welcome you to Unchecked Hyperbole Day.
Less than 24 hours after the season opens, fans and pundits make sweeping statements and predictions based solely upon extrapolated and uber-exaggerated data from the smallest possible sample size.  "It happened yesterday so it must be true.  Everything that happened yesterday is certain to happen fifteen more times.  Next Sunday isn't here yet so I'm right and you can't dispute it."
(As I'm writing this, Rich Cimini of ESPNNewYork.com takes an apologetic tone while explaining to Colin Cowherd that there are "still some questions to be answered about the Jets offense."  No kidding.)
They've played once.
If you're a fan of the Bills, I have a feeling this is what you're thinking: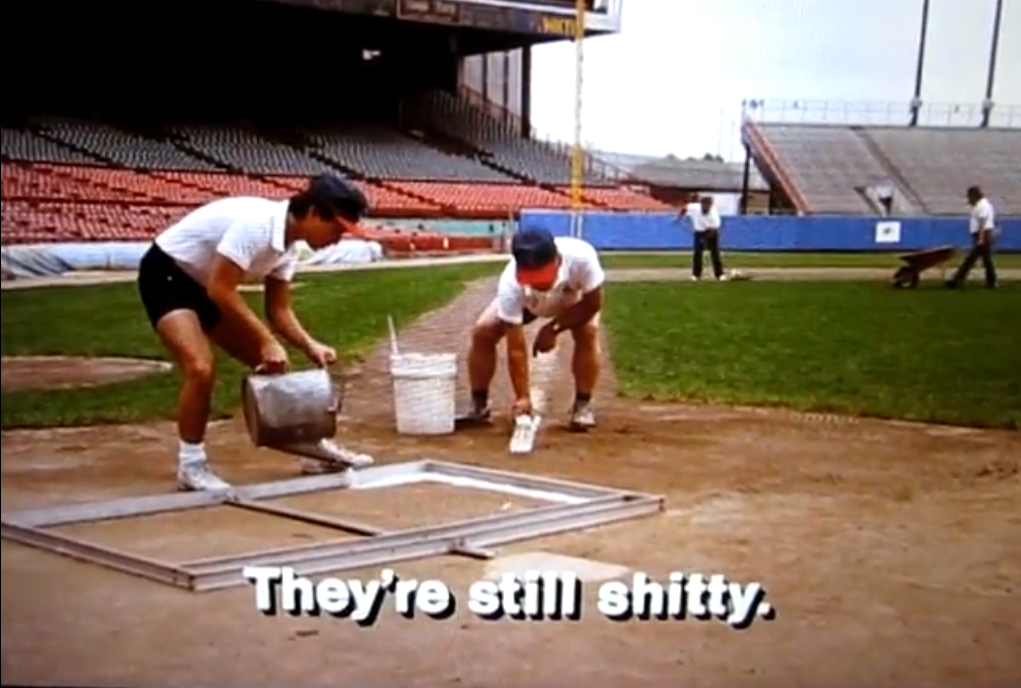 I hear you.  Now I'll explain why you just might be wrong.
(NOTE:  I am aware that the Jets beat the Bills 48-28, falling to 0-1 both overall and in the AFC East.)
Ryan Fitzpatrick's interceptions scare me.  There's a reason we put the Trending Buffalo staff to work analyzing each and every one of the league-leading 23 picks he threw last year.  He's likable, has the respect of his teammates, and gives the ball away far to often for comfort.  It doesn't happen every week but when it does, the team simply doesn't win.  Since the start of 2011, the Bills are 1-9 in games when Fitz throws two or more interceptions.  Wipe the three picks from the game entirely (those plays never happened) and the well balanced Bills' offense moved the ball efficiently and effectively (195 yards on the ground, 195 through the air) and found the end zone four times.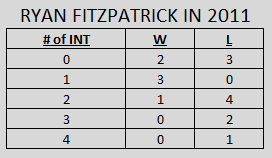 C.J. Spiller (14 carries, 169 yards, 12.1 yards per carry) leads the league in rushing by 38 yards and yards per carry by 5.1.  He's a threat coming out of the backfield as a receiver and, looking at the end of last season, he's trending upward.  It's a relatively small body of work but the numbers border on staggering.  He's averaging 8.3 yards every time he touches the ball.  Fred Jackson is the heart of the Bills offense but his replacement is much more than serviceable.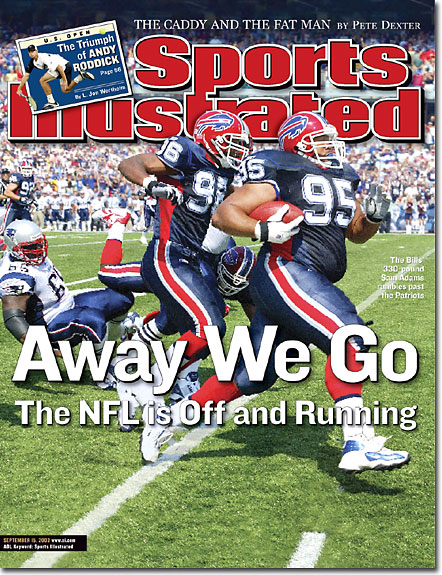 What was up with that weird fullback that the Jets kept putting into the game instead of Mark Sanchez?