While we know that any attempt to determine the actual value of an NFL player's long-term contract yields an approximate value at best, let's ignore that fact and take the 6 year, "up to $100 million" deal signed by Mario Williams as fact.  Then, let's do some division and see where it puts us.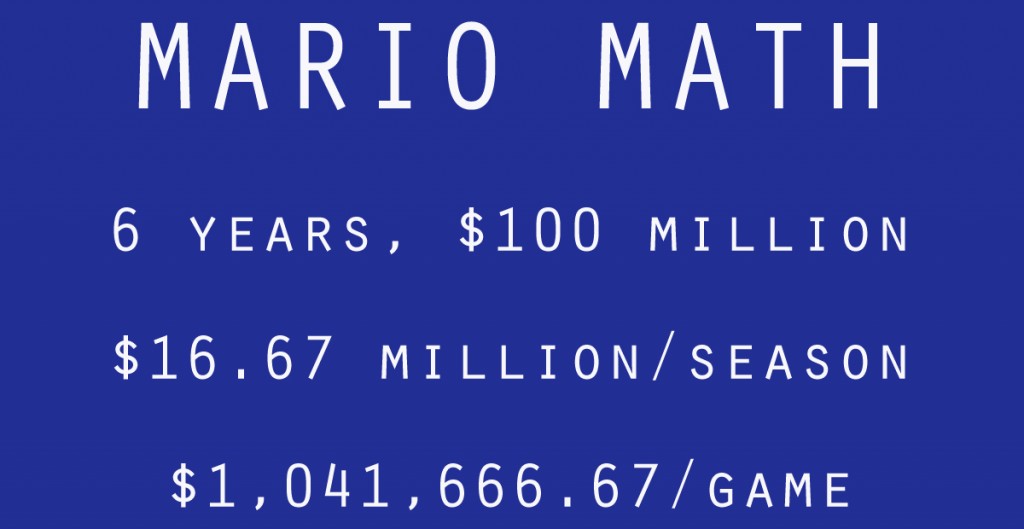 Roughly $1.042 million per game is a lot easier to get your head around than $100 million over six years.  So, how has it gone so far?
4 games.  9 tackles.  1.5 sacks.  1 pass defensed.  
$4,166,666,68.    
Now, for the sake of simplifying the conversation, let's round Williams' salary down to $1 million per game (throwing out $41,666.67– by most accounts, a respectable annual salary in the "real world" of Buffalo, NY) and fans can start saying things like "Thanks for another million dollar game, Mario!"
You're welcome, Whiner Line.