(1)Alabama 45, Tennessee 10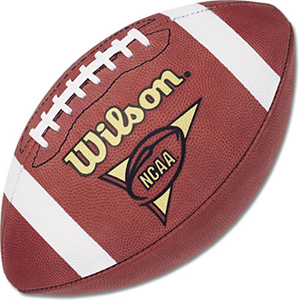 The third Saturday in October means only one thing for college football fans and that is the annual Tennessee and Alabama game. Wait a minute– this is the fourth Saturday in October. Someone screwed up the whole football schedule. That must have screwed up Tennessee as well because we thought this game might have been closer.
Tennessee is very good up front on offense and defense. Alabama dominated the play. AJ McCarron was his usual impressive self throwing for 275 yards and two touchdowns. Alabama ran for over 200 yards on the day. The game was never close as the Tide was up 25-0 at halftime. The Vols QB play is abysmal. Justin Worley was replaced at halftime by freshman Josh Dobbs. Alabama has outscored its last six opponents by a combined score of 246-26. Nick Saban is still not happy.
(2) Florida State 49, NC State 17
According to many historians & lawyers, the Seminole Nation never officially surrendered to the United States Government, so some say the tribe is still in a state of war against America. Well, Jimbo Fisher & his Team sure looked like they were at War with Clemson and NC State the last two weeks. These games haven't been back & forth conflicts like England vs. France in the 100 Years War. They have been more like the Blitzkrieg seen in Germany's six week Emasculation of France in 1940.
Florida State was up 42-0 at the half. Jameis Winston continued his Heisman push with a three touchdown 292 yard performance.
(3) Oregon 42, (12) UCLA 14
This game was close for three quarters but the Ducks blew it open in the fourth. Marcus Mariota and Byron Marshall finally wore down the stout UCLA defense in the last quarter. Mariota threw for 230 yards and Marshall ran for 133 yards and three touchdowns. Brett Hundley has really slipped as a prospect the last two weeks. He didn't bounce back after the poor performance in Stanford. In fact he got worse. Hundley threw for only 64 yards and he threw two costly interceptions. De'Anthony Thomas returned after a three game absence for the Ducks and scored a first half touchdown. He gave way in the second half to Marshall who carried the load.
(21) South Carolina 27, (5) Missouri 24
It is very difficult to beat three ranked opponents in consecutive weeks and that is what Missouri was trying to do. Missouri had already knocked off Georgia and Florida the last two weeks. The Tigers carried a 17-0 lead into the fourth quarter. Gamecocks QB Connor Shaw came off the bench late in the third quarter to lead the comeback. Shaw was brilliant throwing for 201 yards and three touchdowns. Missouri had several chances to stay unbeaten. South Carolina converted a fourth and goal from the 15 yard line in the first OT when Shaw hit Bruce Ellington in the corner of the end zone to force a second OT. Missouri looked to be sending the game into a third OT but Andrew Baggett's chip shot field goal banged off the left upright to the disbelief of the faithful in Columbia.
Missouri Tackle Justin Britt did a very good job on Jadeveon Clowney. Clowney was coming off of his best game of the year last week and was a non-factor this week. The Gamecocks shot themselves in the foot in the first half by fumbling at the goal-line and missing a short field goal.
(4) Ohio State 63, Penn State 14
This game was as bad as booking Terry Jacks for a motivational conference. This was another blow-out on a Saturday which was full of blow-outs. Ohio State is the best team in the Big 10 which is like saying they are the winner of the Marge Schott beauty contest.
This was the worst loss Penn State has endured since 1899. Ohio State obviously knows since they have the weakest schedule of the top undefeated teams they need to impress the voters. Braxton Miller accounted for five touchdowns three through the air and two on the ground. Miller did this in two and a half quarters. Carlos Hyde ran for 147 yards and two touchdowns of his own. Freshman QB Christian Hackenburg turned the ball over three times for Penn State and OSU made them pay for his mistakes.
Sadly our last Pope Urban update: "Pope Urban VIII"
In the late 16th & early 17th Century, he became the last Pope to attempt to expand the Papal Empire by force of arms, resulting in massive debts that crippled his successors for generations. He padded his pockets and those of his friends on a level that was seen as obscene by even the blatant & excessive standards of corruption that were already established by his criminal predecessors.
He most infamously oversaw the trial of Galileo Galilee for daring to publish his version of the "Theory of Heliocentrism" that declared the Earth was not the center of the universe.
This Pope was so unpopular and divisive that he had to survive several assassination attempts, Papal coups, and continuous internal & public unpopularity. After his death, the common people defaced or destroyed all Public statues, carvings & paintings of "Urban VII".
(6) Stanford 20, (25) Oregon State 12
The biggest story of this game was that the tough Stanford defense held one of the highest scoring offenses in the country to under 300 yards and only 12 points. Beavers QB Sean Mannion came into the game averaging 515 yards a game. Stanford's defense held him to 271. It's not like Oregon State didn't move the ball. The stat of the game was that Oregon State turned the ball over on downs four times inside the Cardinal 35. The last time was with just one second to go as they were going for the tie. Stanford plays way too conservative on offense for our liking. Offensively the star of the game was RB Tyler Gaffney, who rushed for 145 yards and all three touchdowns.
Is it just us or have you noticed that since he retired Stanford alum John Elway loves the camera more than the Kardashians?
(7) Miami 24, Wake Forest 21
Miami narrowly escapes an upset again from an inferior opponent. The Hurricanes are not the seventh best team in the country. Last week they barely beat North Carolina and this week they took the lead with 57 seconds left to avoid the upset to Wake Forest at home. Jim Grobe outcoached Al Golden in the game. His wide splits on offense had the Hurricanes on their heels. Stephen Morris is a tease at quarterback. Duke Johnson is a workhorse back for Miami. He rushed 30 times for 168 yards and two touchdowns. His one yard run gave the "U" the win.
Hurricanes celebrated their sanctions this week by the NCAA. The longest NCAA investigation concluded with no more bowl bans but they did get hit with restrictions on scholarships. The Ming Dynasty wasn't as long as this investigation.
(16) Texas A&M 56, Vanderbilt 24
The Commodores upset Georgia last week but needed two bad special teams plays by the Bulldogs to pull it off. Savvy bettors new this was a team not as good as the upset might indicate. The only question for A&M was the health of Johnny Manziel. Manziel answered that question by connecting on his first ten passes. Manziel threw for 305 yards and four touchdowns in about three quarters of work. Mike Evans and Derel Walker had two touchdowns apiece receiving for the Aggies.
(15) Oklahoma 38, (10) Texas Tech 30
This game started out slow with not as much offense as we expected. The Sooners only led 14-7 at the half. The second half turned into the game we all expected, with the Sooners scoring points on the ground and the Red Raiders through the air. In the end the teams combined for almost 1,000 yards of offense. OU quarterback Blake Bell had a good game passing. That's always the key for him. He threw a nice bomb in the first half to Jalen Saunders for a 76 yard touchdown. Damien Williams ran in twice in the second half as part of his 97 yards on the ground as OU got back to old fashioned Barry Switzer football. Tech could have folded but didn't. We were impressed with freshman QB Davis Webb, who almost led a big comeback. Webb threw for 374 yards on the day. Jace Amaro proved again why he is one of the best TE's in the country. Amaro led Tech with eight receptions for 108 yards.
(8) Baylor 59, Kansas 14
Kansas played Defense as if it was an inexact, existential exercise, …… linemen, linebackers & secondary players would merely mirror the footsteps of opposing ball carriers & receivers without making any intentional physical contact, ….. sort of an Taoist-Alfred Camus-Vinyassa Yoga Ballet …… where defenders would flow with the physical movements of the Bears ball carriers, …….. shadow puppetry exercised from an appropriate distance, …. not meant to impede the opposing players' progress, ….. but still occasionally wandering close enough to inhale their essence, yet not disrupt their individual Inner Shakras, Auyervedic Auras or Anthropoid Feng Shui and thus the predetermined spiritual destiny of their personal earthbound journeys that can ultimately culminate in the indefinite suspension of Human Ephemerality.
At halftime the Bears were up 38-0 and the yardage was 505-91. If we were in Lawrence, we would have been on our way home. Bryce Petty wound up throwing for 430 yards and three touchdowns in a little over two quarters. Lache Seastrunk had 109 yards on only 13 carries.
(9) Clemson 40, Maryland 27
This game was much closer than it should have been. We expected Tajh Boyd to bounce back with a great performance and he didn't. Clemson had to settle for field goal after field goal and as a result led only 19-13 going into the fourth quarter. Even though he didn't score a touchdown the star of the game for Clemson was star wide out Sammy Watkins. Watkins set a school record with 14 receptions for 163 yards. Watkins is clearly the number one receiver coming out of the draft. There is much debate about who's the second receiver off of the board but not the first. RB Roderick McDowell rushed for 163 yards and two fourth quarter touchdowns as Dabo's boys put away the game.
"Fashion Note" the Maryland Milans wore their latest high tech ultra modern outfits in this game. The design, pattern & colors reminiscent of a jousting tournament in Sir Walter Scott's novel Ivanhoe if it had been infiltrated & redrawn by Andy Warhol.
Duke 13, (14) Virginia Tech 10
Blame this loss on Logan Thomas and the Virginia Tech offense. Well just blame the loss on Logan Thomas. The Tech defense held the Blue Devils to under 200 yards on the day and intercepted four passes. Problem is Logan Thomas was intercepted four times himself. Thomas came into the game haven never gone four straight games without an INT. His previous three games were pure. One should have realized this game was coming. Thomas like Stephen Morris of Miami has all of the tools but you just can't trust with the ball in his hands. David Cutcliffe has done an amazing job at Duke considering his resources. Duke will be going to a bowl game again this year with this win.
Midnight Madness started last week for Duke basketball. Jabari Parker, who has been compared to Lebron James (no pressure there), was amazing. He is the most hyped freshman in the history of Duke Basketball.
(20) Louisville 34, South Florida 3
It was total domination from start to finish for the Cardinals. Total yardage in the game showed Louisville with a 485-133 edge. Teddy Bridgewater bounced back from a loss with a 344 yard and three touchdown performance. USF should have never fired Jim Leavitt. Another school thinking they could do better and have now fallen on hard times. See Kansas firing Mark Mangino and Southern Mississippi firing Jeff Bower as references as well.
Finally:
A Closing Rant on Bad Announcers
Editor's Note– This rant went so long that it earned itself a separate post.