Week 4 GIF Recap brought to you by The Goose's Roost.
The Bills played a football game against New England on Sunday. Here's how it went.
Pregame
Excited, futuristic and poorly rendered.
First Quarter
15:00 — Fred Jackson runs up the middle for 11 yards. (0-0 tie)
He's back from the dead and here to save us all.
9:56 — Bills punter punts on 4th and 5. (0-0 tie)
Oh good, that guy can punt. That's what they pay him for.
6:49 — Stevan Ridley runs for 6-yard touchdown (7-0 Patriots)
You spell your name funny, Steven.
4:06 — Jerod Mayo intercepts Ryan Fitzpatrick (7-0 Patriots)
Oh. Oh God.
Second Quarter
12:56 — Devin McCourty intercepts Ryan Fitzpatrick (7-0 Patriots)
Please keep trying, Ryan. Don't ever stop trying.
11:16 — Stephen Gostkowski misses 49-yard field goal (7-0 Patriots)
I'm sure you'll get the next one.
9:51 — Tom Brady throws 15-yard pass to Rob Gronkowski. Gronkowski fumbles. Jarius Byrd recovers (7-0 Patriots)
They do turnovers too!
9:43 — Ryan Fitzpatrick throws 24-yard touchdown pass to Scott Chandler (7-7 tie)
5:42 — Gotskowski misses 42-yard field goal (7-7 tie)
Serious thought: Belichick was way conservative in the first half. What was up with that?
3:30 — Fitzpatrick throws 20-yard touchdown pass to Chandler (14-7 Bills)
Endzone Scott Chandler is the best Scott Chandler.
2:15 — Brady throws 14-yard pass to Wes Welker. Welker fumbles. Scott recovers (14-7 Bills)
What?
1:11 — C.J. Spiller fumbles at 2-yard line. Patriots recover. (14-7 Bills)
But I thought… touchdowns and stuff.
Halftime
Also:
Get ready to throw up.
Third Quarter
11:08 — Fitzpatrick throws 68-yard touchdown to Donald Jones (21-7 Bills)
It was a good way to ruin a nice suit.
8:10 — Brady throws 17-yard touchdown to Danny Woodhead (21-14 Bills)
Oh right. They're not the Chiefs.
7:12 — Bills go three-and-out (21-14 Bills)
Not your best look.
3:53 — Brady rushes for 4-yard touchdown (21-21 tie)
The Bills defense just came out of that horse's butt. Weird!
What did he say there? Something about his lodging accommodations, I'm sure.
1:56 — Bills punter shanks punt 27 yards (21-21 tie)
Well I definitely won't be buying that guy's jersey.
Fourth Quarter
14:55 — Brady throws 28-yard touchdown pass to Gronkowski (28-21 Patriots)
Everything got hazy after this.
13:26 — Jackson runs for 5 yards, fumbles. Tavon Wilson recovers (28-21 Bills)
You forgot something.
11:42 — Ridley runs for 2-yard touchdown (35-21 Patriots)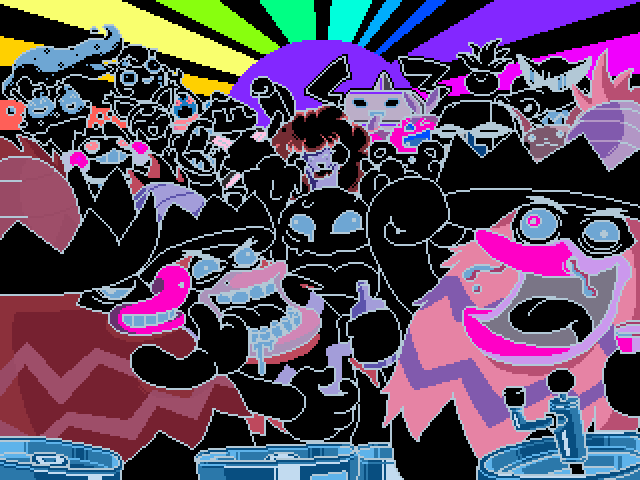 This party just got ugly.
11:37 — Ryan Fitzpatrick tries to kill Donald Jones. Vince Wilfork is happy to help. (35-21 Patriots)
Thank God there isn't a GIF of Bianca Wilfork texting. That would be the entire fourth quarter.
11:19 — Fitzpatrick throws interception to McCourty. Again (35-21 Patriots)
Time to go.
Brandon Bolden runs for 7-yard touchdown (42-21 Patriots)
I think I swallowed my tongue.
6:23 — Fitzpatrick throws 35-yard touchdown pass to a third-string quarterback (42-28 Patriots)
Well at least I'm still pretty.
4:02 — Brady throws 25-yard touchdown to Brandon Lloyd (49-28 Patriots)
This is where I lost basic motor controls and my ability to parent.
3:54 — Fitzpatrick throws interception to Wilson (49-28 Patriots)
Nice tan, Fitz.
1:56 — Gotskowski kicks 30-yard field goal (52-28 Patriots)
He finally hit something.
End of Game
You, at Work This Week
See you next Sunday.