I love the smell of pigskin in the morning.
Even preseason pigskin.
Our guaranteed lockout-free NFL season is right around the corner. How about that 64 yard bomb from Vince Young to TJ Graham? Most of the preseason has been pretty rough for the Bills, but don't worry, they'll find their way to success one step at a time. (In Graham's case, he'll get there in a freakin' blur.)
Smart Thing 1: Downtown Flooded with… People
Hey Buffalo developers – you're all on notice. It turns out that throngs of people will show up at Canalside when there's anything remotely cool to do there. Keep building, and we will come.
Buffalo Police estimated that 15,000+ people mobbed Canalside for the Salt n' Pepa concert on Thursday. This was hardly an A-list act. Thousands of people were turned away, many of them probably heading to a nearby watering hole to spend a few bucks. Amazing: the space under that giant bridge has become a great portent for the future of downtown Buffalo.
Imagine the crowds if the Bills ever win the Superbowl.
Smart Thing 2: Don't Bring Your Guns to Town, Son – Actually, Bring as many as Possible
Another year, another gun buyback in the B-lo.
The 5th gun buyback spearheaded by Mayor Byron Brown took in 400 guns – in the first hour. I'm no gun-law expert, but I know what guns are designed for: shooting animals, or shooting people. And I'm pretty sure there aren't too many avid hunters living in the city.
Keep your gunpowder dry, and your guns under lock and key. Stay safe, folks.
Smart Thing 3: Sabres Fans Help School Kids, still find Time to Continue to Hate Lucic
This year, the United Way's "Day of Caring" event included 3,370 volunteers from 155 companies. These good folks of the City of Good Neighbors took on projects on a wide range – varying from ridding the parks of invasive species, to hosting community carnivals.
The Buffalo Sabres and its fans played a scholarly role at the FN Center on Wednesday, working together to distribute 4,000 backpacks https://www.globosurfer.com/best-camelbak-backpacks/ full of school supplies for 9th graders from all around the Buffalo area. Did you know: more than half of the 9th graders attending 9th grade in Buffalo's public schools do not have the supplies they need at the beginning of the school year.
Stick tap to all of those who did their best to try to turn that awful stat around.
Meanwhile, Milan Lucic has taken to Twitter and to the Boston medias to complain about how many Sabres fans are "still mad about the Ryan Miller thing." Get used to it, Lucic. We're also still mad about the Brett Hull thing. Heck, we're still talking about Joffrey Lupul's "windowless rooms" tweet. And don't get us started on anything involving the words "Music City."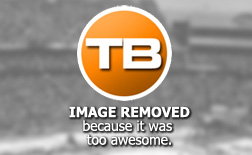 Welcome to The List.
Purdy.
******
Note: "3 Smartest Things" is being produced to go along with the "5 Dumbest Things" series here on TB. "Why three," you ask? Well – far be it from me to break our time honored tradition of berating each other on the progress of our fair Queen City. Tell you what, when the new Peace Bridge goes up, we'll go up to five. And of course, feel free to follow me on Twitter to discuss all things trending in Buffalo, and check out my blog "Buffalo Sabres Nation" when you're bored at work. Your boss will appreciate your increased productivity afterwards.