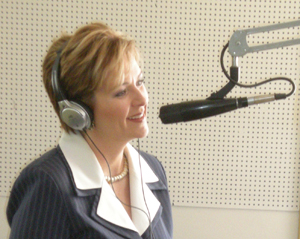 Wow, that really escalated slowly.
April 29, 2013
Groundbreaking "I'm gay" article written by NBA free agent Jason Collins appears on Sports Illustrated's website.
WGRZ's Maryalice Demler offers a brief commentary on this event as a part of the Channel 2 feature "2 Cents."
April 30, 2013
Alan Pergament of The Buffalo News doesn't like it.
I've been on record before saying Demler should stick to reading and reporting the news and stay away from commentaries that don't say much. I recall one commentary in which she came out against bullying, something that everyone is against. What a tough stand.In the immortal words of the late Howard Cosell, Demler has "the firm grasp of the obvious."

Channel 7 legend Irv Weinstein used to do commentaries occasionally, but to paraphrase Lloyd Bentsen "Demler's no Irv Weinstein."
May 7, 2013
Demler responds with a commentary about the commentary about her commentary.
May 8, 2013
Pergament responds with a commentary about Demler's commentary about Pergament's commentary about Demler's commentary.
Her Monday commentary, "The Evolution of The TV News Anchor," was an unnecessary, inappropriate, hilarious waste of news time and unintentionally validated my point.

I haven't laughed out-loud so much about local TV news since watching "Anchorman: The Legend of Ron Burgundy," the Will Ferrell movie about TV news set in San Diego that was briefly highlighted in MAD's commentary and an apparent example of her research.

Demler's latest commentary was an astonishing display of ego and self-importance, even by the standard of news anchors. I was almost waiting for her to claim that she was a a woman who invented the wheel and built the Eiffel Tower instead of Burgundy.
We can talk through all of this, at a much higher rate of speed, right here on the TB podcast.
Who's in?