When something horrible happens, you burn it and salt the earth so it never appears again, right?
Not when it comes to Bachelor Fantasy Leagues!
Once again, we are following along with the dramatic smutfest that is 'The Bachelor' with a Fantasy League, and you can join in on the fun. After Monday's premier episode, you simply come here to Trending Buffalo and draft a team of three contestants from the 15 contestants from this season. When someone makes out with someone in a barn, you could finally benefit!
How could this possibly get better?
This season's bachelor is Chris the Farmer, so there will be plenty of bad corn puns and tractorish things. Not only that, the scoring system is the most ridiculous thing to have ever happened.
Take a gander:
Official Trending Buffalo Bachelor Fantasy League Scoring Matrix
Each rose received – 5 points
Kissing/ Making out with the Bachelor/ Bachelorette – 1 point
Using the word 'connection' – 1 point
Standing on a balcony or pier and staring off in the distance to think – 1 point
Pretending that you're happy – 1 point
Hitting someone with an open or closed fist – 5 points
Crying – 5 points
Using farming terminology as sexual innuendo – 5 points
Riding a horse/elephant/camel – 5 points
Wearing overalls – 5 points
Milking a cow – 5 points
Being the one everyone hates – 5 points
Drinking too much – 10 points (my discretion)
Reading a poem – 10 points
Helicopter ride – 10 points
Having sex with a 'Bachelor' production crew member – 10 points
Maintaining possession of your "sparkle" – 10 points
Climbing up or down a cliff/ building/cave or bungee jumping from a structure – 10 points
Attending a private concert by ABC promoted recording artist – 10 points
One-on-one Chris Harrison interview – 10 points
Sneaking away in the night to visit the Bachelor/ Bachelorette – 10 points
Horrifically embarrassing hometown date incident – 10 points (my discretion)
Hot tub/ pool/ barn make-out session – 10 points
Refusing a Chris Harrison fantasy suite invitation – 20 points
Suffering an injury that requires a Bachelor EMT or ambulance – 20 points
Mentioning how much your deceased parent(s) would want you to win the Bachelor – 20 points (once    per season)
Abandoning your child to join a Reality TV dating show – 20 points (once per season)
Warning the Bachelor/ Bachelorette that a contestant may be there for the wrong reasons – 20 points (once per season)
Being there for the wrong reasons – 21 points (once per season)
Voluntarily leaving the show – 25 points
Winning the show – 35 points
"Wow, this is great", you're probably saying right now. "How can this get better?" Keep up!
Trending Buffalo will award a prize to the winner! "Gasp", you're probably gasping.
My judgment will be final in all scoring and decision making. I reserve the right to drink a bunch of alcohol and flee the country. This is bigger than the Super Bowl and Puppy Bowl combined. Sports quota filled. Watch Monday's premier and then re-visit TrendingBuffalo.com to choose your team. This was the worst idea I've ever had. The good news is, it's going to be really fun for you.
Follow this link to check out ABC's website for a look at the 25 contestants for the upcoming season. There is no limit to the number of teams we can have in our league. If you want to sign up a team in the name of your 2-year old kid or something, we're really not going to be able to stop you. Claire's dad will know what you've done, though.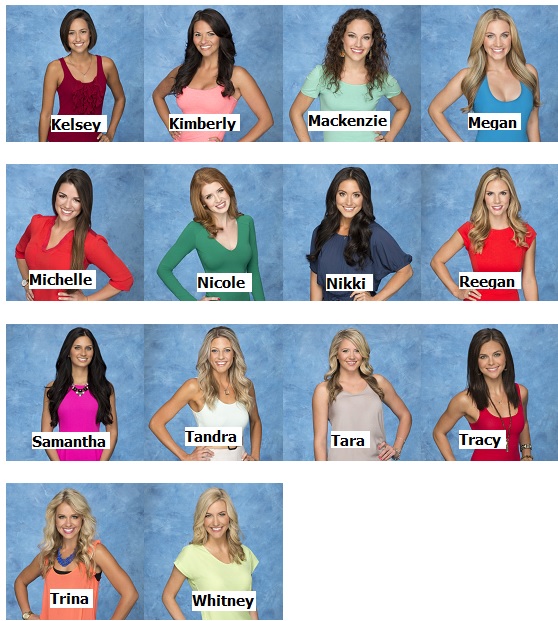 Additional good news!!
Stand-up comic Sean Murphy will be joining me for a podcast after every episode of 'The Bachelor'. It's going to be called 'We Bros Accept this Rose'. You can click the link in my recaps to hear it. We're super excited about it. You should be too. Keep up!