As a guy who people think of as a "historian," it means that I get to do a lot of  "research."
Right now, I'm in various stages of writing and research at least 6 or 7 books, most of them having to do with some element of life and pop culture in Western New York. The most fun part of writing a book for me, far and away, is the research.
It's sort of like CBS Newsman Charles Kuralt talking about his old series "On The Road," where he'd drive around the country in a Winnebago doing stories about oddities in every day life in America.
"We generally have a story in mind when we hit the road," he said to WBEN reporter Mike McKay when Kuralt visited Buffalo in the early 90's, "but we kinda hope we don't get there."
I love getting lost in research. It can be painstaking and hit or miss. Even if I know the date of some event that happened in 1963, you have to look through both the Courier-Express and the Buffalo Evening News a few days before hoping for a preview, and a few days after hoping for a recap. It's often a low-odds gamble to look for something specific like that, and if you did nothing but look for what you were looking for, you could walk away with nothing after 8 hours.
So I end up reading the paper. From like 50 or 100 years ago. So even if I don't find what I'm looking for, I find out things like Buffalo Police used to carry their suspects to the police station. Like over-the-shoulder WWF style.
I know, right? Read on.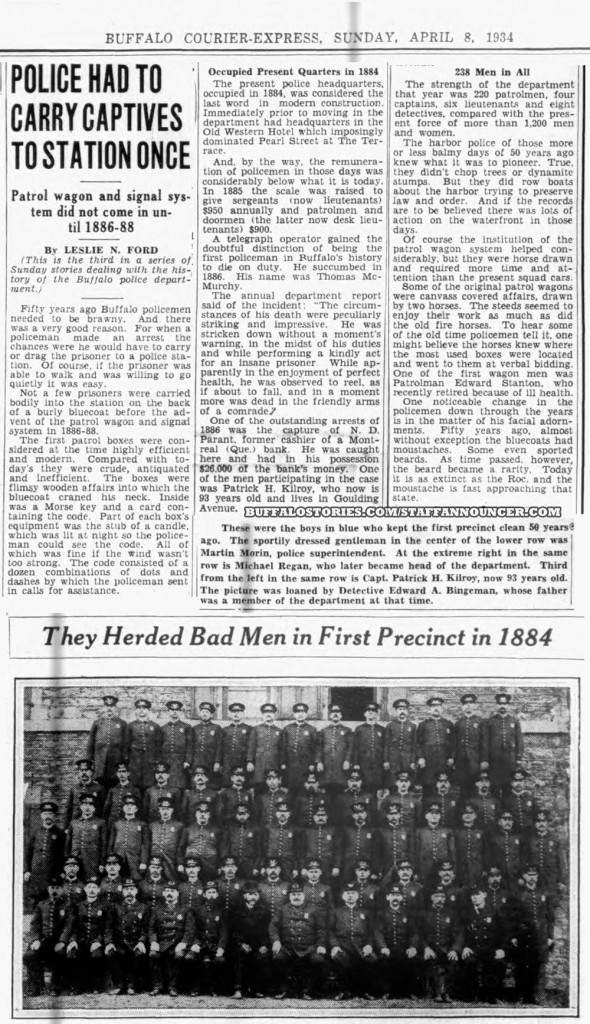 Buffalo Journalist and Historian Steve Cichon brings us along as he explores the nooks and crannies of Buffalo's past present and future, which can mean  just about anything– twice a week on Trending Buffalo. 
As he collects WNY's pop culture history, Steve looks for Buffalo's good stories and creative ways to tell them as the President and founder of Buffalo Stories LLC. He'd love to help your business tell its story. For a decade, he's also collected and shared Buffalo's pop culture history at staffannouncer.com.