Seriously.  In September, 1960, Western New York faced a new kind of problem, namely Cheektowaga street hoodlums.
"Let this serve as a warning to other rowdies… we'll throw them in the pot."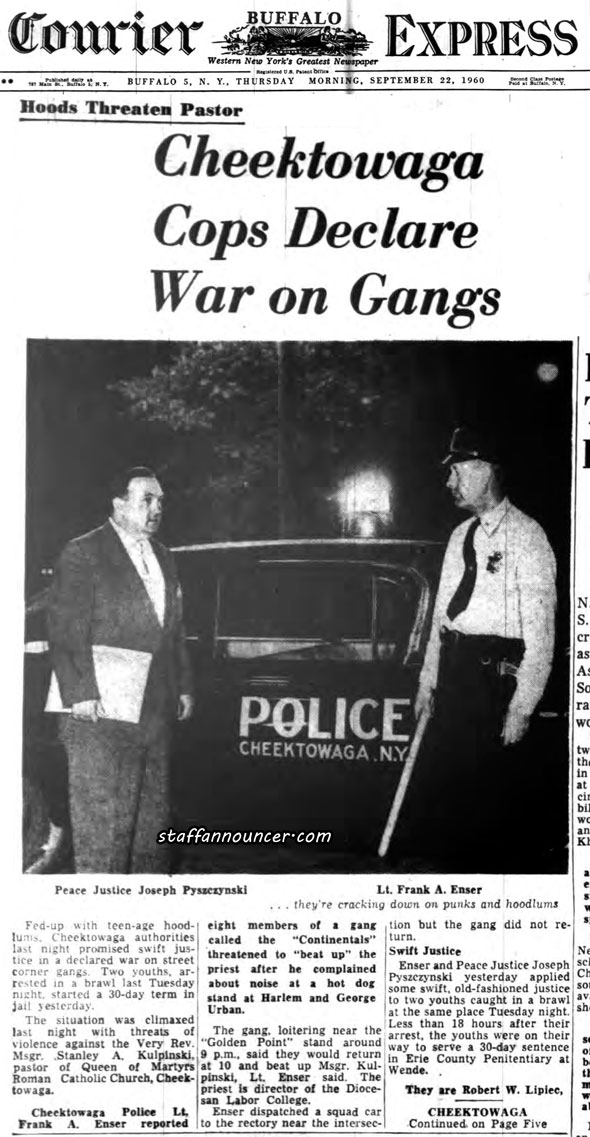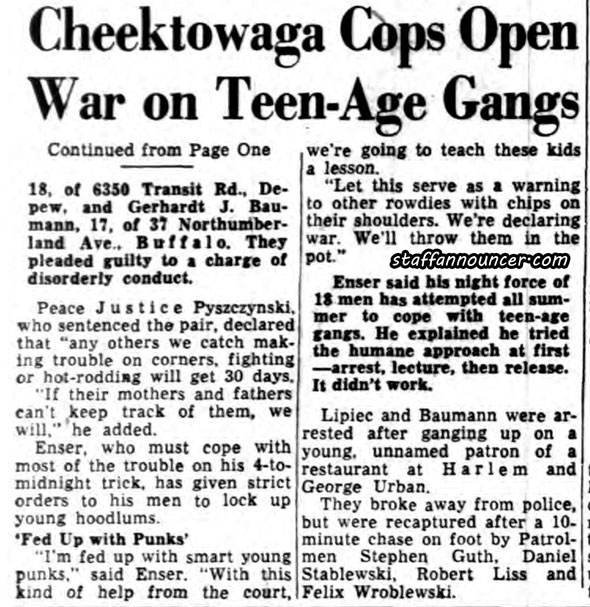 Buffalo story teller and Historian Steve Cichon brings us along as he explores the nooks and crannies of Buffalo's past present and future, which can mean  just about anything– twice a week on Trending Buffalo. 
As he collects WNY's pop culture history, Steve looks for Buffalo's good stories and creative ways to tell them as the President and founder of Buffalo Stories LLC. He'd love to help your business tell its story. For a decade, he's also collected and shared Buffalo's pop culture history at staffannouncer.com.  His latest book, Gimme Jimmy! The James D. Griffin Story, is available now at  www.mayorgriffin.com.

steve@buffalostories.com | @SteveBuffalo | www.facebook.com/stevecichon