Fact #1 – The last time the Sabres were really good, the team belonged to Chris Drury and Daniel Briere. 
Fact #2 – Each edition of the Buffalo Sabres since 2007 has been a failure.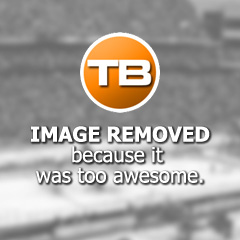 On July 1, 2007 the keys to the Sabres car were essentially handed to Thomas Vanek, Derek Roy, Paul Gaustad, and Jason Pominville. Sensing this group might not be up to the leadership task, the Sabres also mixed in a few "all-used-up veterans" like Craig Rivet, Mike Grier, and Rob Niedermayer along the way.
Over this group's tenure, the Sabres have made only two playoff appearances and have not gotten out of the first round.  Over the same five years, the team has gone from beloved to bemoaned.
SabresNation never liked this group but couldn't arrive at a consensus on the problem.  Some blamed talent, some blamed management, some blamed coaching.  Some just blamed Buffalo.
Then, the root cause was famously exposed in November of 2011 when Milan Lucic ran Ryan Miller with reckless abandon.  As the team turtled, the hockey world mocked the Sabres.
And so it was confirmed. The Sabres were, in fact, an embarrassingly soft team. And the core leadership group was unquestionably weak.  This gut-wrenching moment now appears to have become the sobering turning point for the Sabres organization.
Gaustad out. Roy out.  John Scott in. Steve Ott in. Foligno and McNabb coming up. Girgensons on the way.
Now it's time for the Sabres to move on from Thomas Vanek as well.
Vanek's 43 goals and 84 points in 2006-07 landed him a mega contract via Edmonton offer-sheet.  Since then, Vanek has pulled down more than $37 million dollars over five years while averaging just 63 points per season. SIXTY-THREE POINTS PER SEASON!
He is a talented player with great hands and vision–  but the Sabres pushed in all their chips on #26 to be so much more.  He's failed to become the face of the franchise, and most importantly, he's failed to be the kind of leader this team desperately needs.
Thomas Vanek should have been the easy choice to wear the "C" but Lindy Ruff instead gave the honor to Jason Pominville…  for a reason.  Attitude is infectious and this team would do well to eliminate Vanek's self-defeating sulking.
The Sabres' Stanley Cup hopes now lie in the hands of Myers, Ennis, Hodgson, and Foligno, etc.
It's time to hand over the keys.
While the "Vanek era" has been a failure, he just might be the trade bait that lands the perfect piece to complete the puzzle.