Podcast: Play in new window | Download
Subscribe: RSS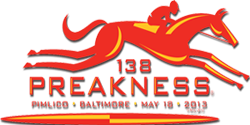 Chris Smith joins me to discuss being a man in the 21st century.
It's like the Manbabies conversation (part 2 is here) with the condescension dialed back a bit.
Since we really can't teach you how to bet on horses in a podcast, follow this link to avoid embarrassing  yourself at your local OTB for next week's Preakness Stakes.
And if you're thinking "I really should learn how to bet on horses," buy the whole book right here.