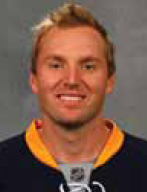 Damn you, David Anderson.  What have you done?
Reply to Reply to Anderson on Vanek—  excerpts below by way of Brandon Schlager.  Full article at BuffaloWins.com
1. He's better than you think

Most of you who will disagree with this article will likely structure your rebuttal based around the premise that Vanek is not really that good at playing hockey. At least, not $7 million good. But I'm here to tell you that you're wrong.

2. You almost never receive equal value in a trade

… I don't know what does.

Nash brought Columbus a good haul, but I'm not sure you'll find anyone who will tell you the Blue Jackets are a better team with Brandon Dubinsky, Artem Anisimov and Tim Erixon than they were with Nash. Not this year, anyway. Neither player will ever reach star status.

And you know, after months of drawn-out trade discussion, that Scott Howson almost certainly milked all that he could out of the Rangers for Nash — which is a little discouraging if you're another team seeking a king's ransom, or even equal value, in return for your star player.

3. The help Vanek needs may be right under our noses

… in the form of a pair of 22-year-old centers.

By now, you've undoubtedly heard about the Sabres' deficiencies down the middle. Unquestionably, it still remains the team's glaring flaw now that a little sandpaper has been applied, and it might not be realistic to say that will change this season, but there's still plenty of reason for optimism so long as Tyler Ennis and Cody Hodgson are on the roster.

4. If it's not rotten, why throw it away?

Especially when you can't name another player on the Sabres' roster capble of performing at the level Vanek gets on when at his best.

The best cases made for trading Vanek center around the Sabres' greater needs. Those who say trade Vanek for Ryan emphasize the three-year age difference or that Ryan brings more physicality to his game without the loss of scoring. Those shouting for a center in return say the position is a greater need; that good wingers essentially grow on trees when you pair them with the right center.

Both are valid arguments.

5. Never make trades just to make them

And you don't trade Thomas Vanek just because you're sick of waiting for the Sabres to be something more.

For this, I'll use an exerpt from Alex's post, because I couldn't say it better myself.

Fact #3 – Just because you're bored because there has been relatively little action lately doesn't mean anyone is, or should be on the chopping block. Moves for the sake of making moves are bad, which is what every single suggestion to move Vanek has been.

Exactly. Every little Vanek trade cry, no matter how sensible or absurd, stems from one of two common seeds — boredom and/or irrational cynicism.
At some point, I'll chime in myself.
For now, let the discussion continue.