The potholes are everywhere.
Rejoice!
For they are our first robins of spring.
Smart Thing One: How One Man Proved the City of Good Neighbors is Actually Still a Thing
Buffalo, meet Rich Mattingly, good Internet samaritan:
I just found an iPhone on Elmwood, locked but with a snapchat from an Adam Mingle. What's up #Buffalo, let's figure out whose this is.

— Rich Mattingly (@nickelcity) February 16, 2014
Within an hour, this tweet was retweeted over a hundred times. The search was on. Meanwhile:
@thenickguy the true compassionate action of mine is that I've had it plugged in, charging for her. — Rich Mattingly (@nickelcity) February 17, 2014

"Here's your phone. Oh by the way, I charged it up for you." It's the little details like that that can really make someone's day.
Buffalo then provided the tool to solve the mystery:
@Michael_Necci Yeah man. @TdiddyBflo suggested I access Siri (works even when locked) and "call home." Talked to mom and got it returned.

— Rich Mattingly (@nickelcity) February 17, 2014
Boom. Done.
@nickelcity You sir, are going on the internet wall of fame. — Michael Necci (@Michael_Necci) February 17, 2014
I agree. Repeating my victory for 2013's "Most Likeable" Trendee is not going to be easy – especially when he replied to Necci like this:
@michael_necci Nah, I think 90% of us would have done the same thing.

— Rich Mattingly (@nickelcity) February 17, 2014

And there it is. He's right. This is the Buffalo we always rave about to each other. This is the kind of happening that helped to anoint #Buffalove as our ambassador to the Washington Post. We're not perfect, and we don't always do the right thing, but hey, we make a pretty good effort. Keep up the good work, Buffalo. (You can find Rich on Twitter at, well, in the tweets above – but also make sure to check out Nickel City Photography, a  fantastic, local photography biz that he runs with his wife.)
Smart Thing Two: The Greatest Sport in the World is Coming to Buffalo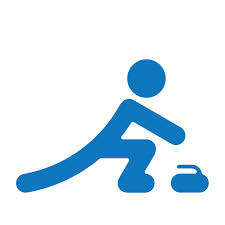 Curling is coming to Buffalo, you're all invited to play, and yes, it's the greatest sport in the world. From Reddit:
"Its (sic) very much a game of chess on ice. Lots of strategy involved and unquestionable skill throwing stones. I played for years back east in various briers and bonspiels. Its a lot of fun, you should give actual playing a go too. More fun IMHO than even bowling."
I am in love with the word "bonspiels." Chess is timelessly cool. And we do like our bowling here. More from the redditors:
"Its (sic) an awesome game very similar to golf in that trying great shots vs. safe shots is always a key strategic element."
If you don't love golf, then you don't know how to love. From Sports on Earth:
"It takes very little athleticism except a deft touch, strong vocal cords, and maid-like sweeping ability. It's incredibly easy to imagine yourself being the best curler in the world while simultaneously marveling at a perfectly executed raise takeout. Most of all, there is little need for officials or umpires of any kind, a glorious and welcome respite from basically every other major sport. It is not decided by judges, which automatically makes it better than many other Olympic events. …Curling has an insane amount of jargon, which is part of the reason why it's so awesome. In about three paragraphs, I'm going to be typing complete gibberish, yet you will understand it."
Click the SoE link above to learn what it means to "shoot lots of draws towards the button, or set up corner guards so they have a way to get a stone into the house with the hammer." From Rachel Dry of the Washington Post:
"Curling is not faster, higher or stronger, in the traditional, mind-boggling Olympian sense of those terms. It's accessible-er. Which means you can watch the best in the world compete and then make your way onto the ice yourself. That's what I did, anyway. I am not an athlete. Somewhere in my childhood home there is a shoebox full of Vermont state swimming championship ribbons to prove this, the lime green of 17th place, the blood-orange of having been a "participant." But with curling here is what you get for being a participant: a few early bruises; a solid cardiovascular workout; a connection to Scottish culture that is generally otherwise available only in kilt or single-malt form; and entree into a group of genuinely kind and enthusiastic people, a number of whom are Canadian expats — which makes sense but is a nice stereotype to see reinforced."
And let's not forget to enjoy some cleverly captioned GIFs …and oh hey, Carmen Shaefer! Bang on this link to head on over to Buzzfeed. Now that you've taken all of that in, it's time to head on over to Game On and register for a curling class. The Buffalo Curling Club will be holding classes over at the Buffalo RiverWorks site, from February 28th to March 2nd. It's only twenty bucks. I'll see you out on the sheet.
Smart Thing Three: Ted Nolan
Hey let's all give it a break with the snarky "compete," "blue collar," and "hardest losing team in hockey" jokes for a day or two, OK? Our own Ted Nolan just helped set hockey history for Latvia over in Sochi. The man did a helluva job, and deserves his due praise:
"A country far better known for its outrageous hockey fans than for its struggling national team shocked the hockey world a year ago by merely qualifying for the Olympics under Nolan's direction. They beat out teams like Kazakhstan, which had been expected to return to the Winter Games. The Latvians came to Sochi and played respectively but without success, losing 5-3 to Sweden, 4-2 to the Czechs and, thanks to a last moment goal by the other side, 1-0 to the Swiss. They played Switzerland again when, suddenly, games mattered, and they managed to scrape together a 2-0 lead early and hold it. The Swiss made it 2-1 but an empty net goal threw Nolan and the Latvian bench into a victory celebration that would itself win a gold medal if only there were such an event."
The Latvian team had never made it so far into an Olympic tournament before. Nolan and his squad went up next against the juggernaut Canadian team, and unbelievably held onto a 1-1 tie until Canada finally broke through to a 2-1 lead with just minutes left in the third. Latvia was vastly outshot in the game, yet came remarkably close to their own version of hockey's "Miracle." They didn't get the break they needed for that to happen, but they did discover that they could compete with the best in the world. It was a heroic effort against a herculean team – but let us not forget the long, long road and world class effort it took for Latvia and Nolan to finally go up so close against the very best on the planet. What happens next for the Sabres' interim head coach is uncertain. But for now, let's love everything about what he accomplished in the days and months leading up to Sochi, all the way until that final buzzer. It wouldn't hurt to give him a little more love here, too.
Latvian Coach Ted Nolan has his team tied with Canada after 40 minutes. #Latvia #SabresInSochi pic.twitter.com/FbFwMqBiXJ

— Buffalo Sabres (@BuffaloSabres) February 19, 2014
***
Note: Questions? Comments? Have a Smart Thing? You can find Scott Michalak planning his trip to Savers for his own epic curling pants (tartan plaid FTW) on Twitter at @ScottyMCSS.